Breast Cancer Surgery and Nursing Care: A Review

Abstract views: 1153 /

PDF downloads: 911
Keywords:
Breast cancer, surgery, nursing care
Abstract
Breast cancer is the most common type of cancer in women. It is known that there are many risk factors for this type of cancer. Breast cancer ranks second after lung cancer in terms of cancer-related death rates. Among the most important of these risk factors are being a woman, being in advanced age, having a mutation in the BRCA1 or BRCA2 genes, having a family and individual breast cancer history, breast tissue density, some benign breast diseases, race and ethnic origin. Early diagnosis of breast cancer is important. One of the most important methods of diagnosis is mammography. Methods such as radical, modified radical, skin sparing and breast tissue nipple-areola preserving mastectomy are used in the surgical treatment of breast cancer. In breast cancer surgery, preoperative and postoperative nursing care consists of physical and supportive care. Nurses have important roles in preventing breast cancer early and maintaining health by gaining the habit of breast self-examination.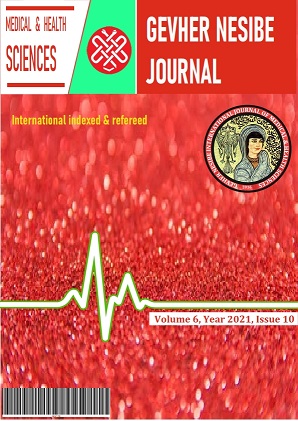 Downloads
How to Cite
ATEŞ, A., & TOTUR DİKMEN, B. (2022). Breast Cancer Surgery and Nursing Care: A Review . GEVHER NESIBE JOURNAL OF MEDICAL AND HEALTH SCIENCES, 6(10), 10–15. https://doi.org/10.46648/gnj.142
License
This work is licensed under a Creative Commons Attribution-NonCommercial 4.0 International License.